Finding a Home at Fairchild: Shannon Almon, Director of Engineering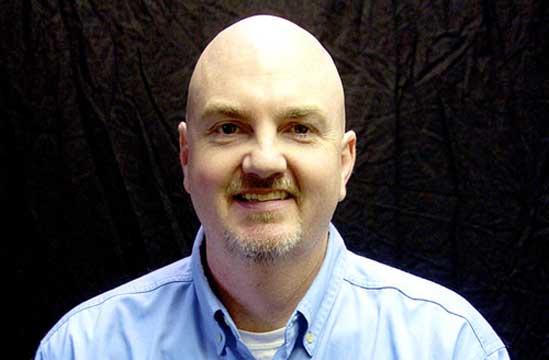 Shannon Almon has known Chuck Fairchild since 1999 when he first started working as a technician for another company. Almon and Fairchild stayed in touch as Chuck started his own company, telling Chuck whenever he got to a point that he needed help with estimating to give him a call.
And one day, Chuck did call.
After years as a technician, Almon was eager to move on and work in estimating and engineering. He felt like he had accomplished all he could technician-wise, and was ready to pursue new challenges, be pushed more through more complex situations and become more involved in the industry he loves.
Almon took Chuck's offer and started as an estimator. Now almost 15 years later, he serves as the Director of Engineering for Fairchild Communication Systems.
Almon feels like it was a natural move into the Director of Engineering position with the help of his previous experience and more importantly, with the guidance of the Fairchild team. Fairchild has a long history of promoting from within, assessing the people in the organization first when a position is needed or available before sharing it publicly.
Almon is grateful for the insight and expertise of his team members and also the opportunities he has had to increase his knowledge base with Fairchild's educational offerings. Almon and the Fairchild team are always encouraged to attend industry conferences, take classes and participate in trainings from the company's manufacturer partners to keep up with changes, update certificates, maintain compliance and stay on the industry's leading edge.
The part Almon loves most about working at Fairchild Communications? The genuine, family-like atmosphere.
"It's more than just being co-workers; you are part of a team at Fairchild. Chuck truly cares about every single person who works here and does whatever he can do to help career-wise and personally. There are a lot of people like that here. You aren't just a number, you aren't just an employee — you matter to people at Fairchild and you know that."
Are you interested in becoming a part of the Fairchild family? Check out our current openings and contact us today.