Indianapolis Business Security Systems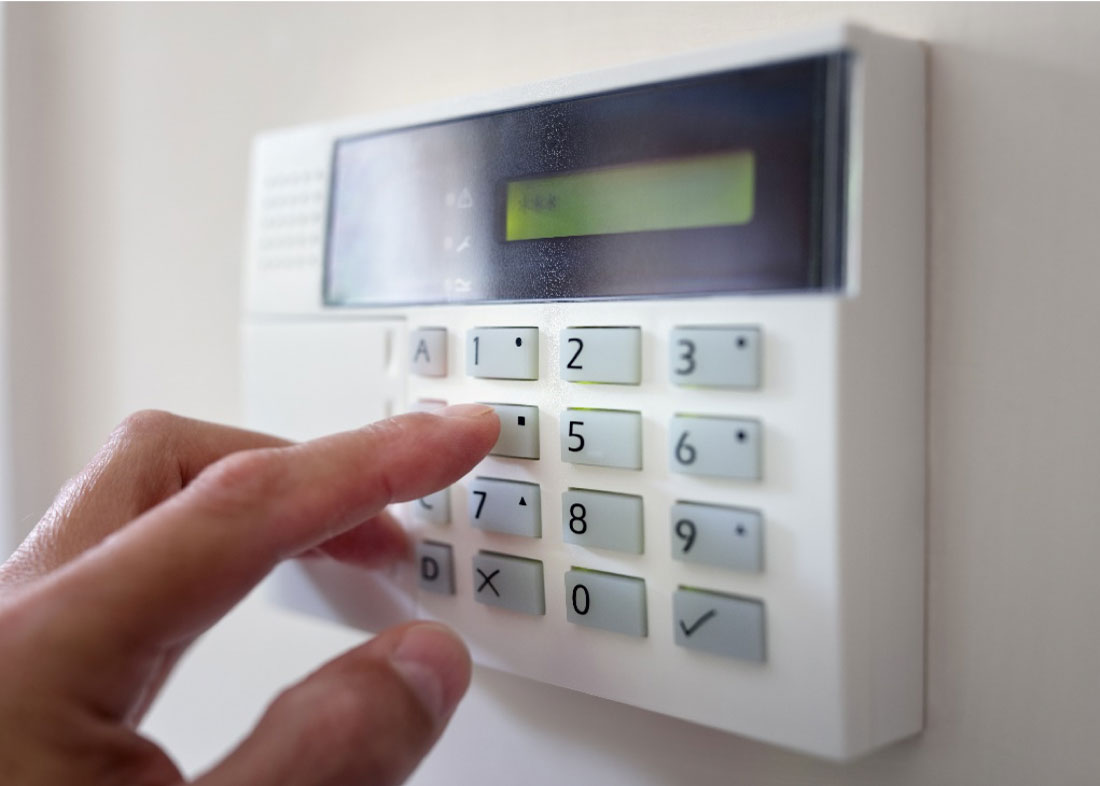 Fairchild Communication Systems, Inc. offers a wide range of security systems for organizations serving the life and safety, education, healthcare and government industries in the Greater Indianapolis and Fort Wayne areas. There are many valuable features of security and monitoring systems. First and foremost, they must connect and integrate with your network to serve their purpose in terms of security. Fairchild Communication Systems, Inc. specializes in all systems integration, utilizing state-of-the-art technology, to ensure top-notch protection for your office or commercial property.
The basic components of a security system:
Security cameras: One of the most important components of a security system is the camera or video surveillance. The high-quality security camera monitors and records activities on the premises and alerts administrators about unusual business. Fairchild Communication Systems, Inc. selects and installs the best quality video surveillance system based on your needs to protect your business and people.
Access control: Restricting access to sensitive areas and premises is crucial for securing trade secrets or assets that are in another component of the commercial security system. Access control systems play a significant role in protecting unauthorized use and entry. The system can be implemented using either smart cards, biometric or PIN codes. Our team can help you select the best system for your facility based on your unique needs.
Motion detection: Motion sensors detect intruders and send immediate alerts in emergencies. They use infrared, heat and ultrasonic technology to detect motion and protect your properties by signaling intrusion of any type.
Fire alarm: Fire alarm systems are components of the security system. They are integrated to send alerts about fire hazards and ensure the safety of your people and assets.
Mass notification: The mass notification system sends alerts to computers, phones and digital signage to inform people about emergency situations and to provide safety instructions. Fairchild Communication Systems, Inc. provides complete integration of this feature when setting up a custom security system.
Smoke & carbon monoxide detectors: Smoke detectors send early warnings of fire to help protect your people and assets. Carbon monoxide [CO] detectors signal alerts and help save lives in case of such emergency.
Admin/Monitoring system: The monitoring system and interface software is the central platform administrators use to monitor security systems. All data from integrated systems is secure in digital storage and can be evaluated when needed. Instant alerts allow faster emergency responses and provide exceptional monitoring of commercial properties.
Benefits of a complete commercial security system:
Commercial security systems have numerous benefits to help businesses for loss prevention, including:
Theft prevention
Monitoring of employees, visitors, and traffic
Digital recording and data protection
Preventing fraud and scam insurance claims
Reduced insurance costs
Improved employee performance and productivity
Workplace incident monitoring, reduction and more
Our choice of security system manufacturers.
How Can We Help Your Organization Drive Better Results?
Contact us
for all your Security System integration needs.