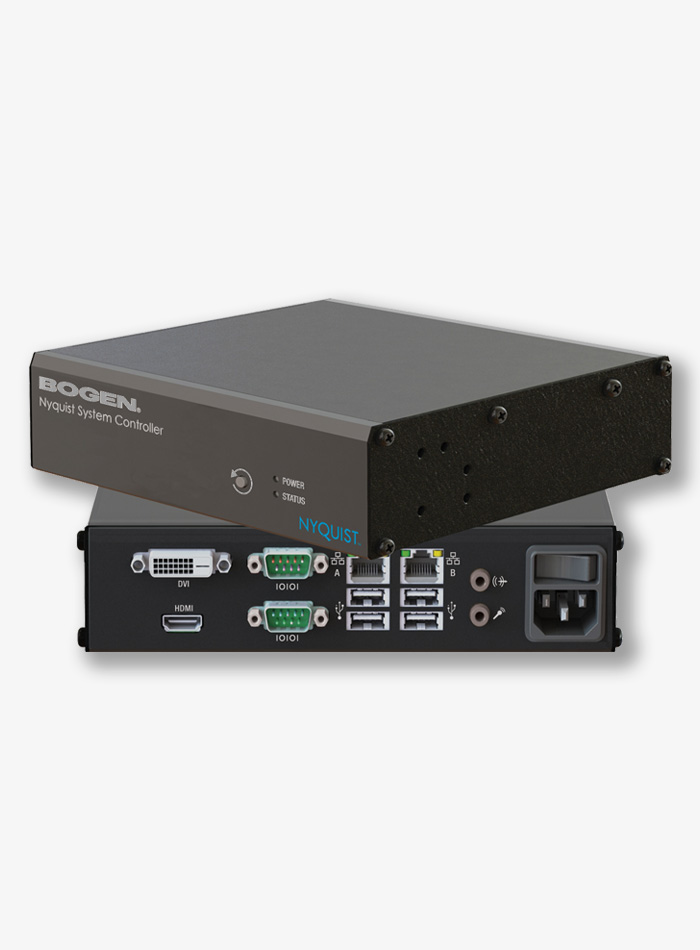 Education Is Your Expertise and Passion.
Delivering seamless school communications and safety system integration solutions for K-12 and higher education organizations in Indianapolis and Fort Wayne.
First, we understand. It's important that you provide solutions to those you serve as professionally and cost-effectively as possible. That's why we're so passionate about ensuring the highest quality school communication and safety integration systems from design to implementation. We understand the challenges you face, so we make sure our on-going service and support from our qualified team is comprehensive and approachable.
With today's ever-changing technology, you also need products and services that give you fast, dependable and cost-effective solutions. No matter the size of your project, we also work with a wide range of well-respected manufacturing partners from many industries in order to deliver the right technologies to meet your goals and objectives. Most importantly, our job is to make sure your system is stress-free and secure so you have can focus on what you do best.
Your goal is to foster the best possible tools for success, while ours is to foster a trusting relationship with you. Our depth of knowledge and experience, cutting-edge systems, integration services, and hands-on support and resources help us determine solutions that will best fit your specific needs.
As your technology and solutions partner in Indianapolis and Fort Wayne, we offer a comprehensive range of systems to bring your project in on schedule and on the budget, while also providing a safe and secure environment for your school.
We are Increasing communication and learning with:
Classroom and large group audio/visual solutions for the schools in Indianapolis and Fort Wayne
School Intercom systems that are easily used and networked for district wide communication
Wireless clocks
High capacity wired and wireless network infrastructure including fiber optic cabling
Indoor and outdoor sound systems for sports venues
Digital on-demand video systems delivering content to the classroom and beyond
Protect your students, staff and property with:
Fire Alarm
Video surveillance
Intrusion Detection
Access Control System
Mass Notification with emergency alert systems and digital signage
Why are School Safety and Communication Systems important?
Nearly 40% of all school fires are started intentionally.
Fire departments respond to approximately 5,690 fires at education buildings each year.
Around 1,200 tornadoes occur in the U.S. every year.
Around 24 tornadoes occur in Indiana every year.
The average lead time for a tornado warning is 13 minutes, but some can have little warning at all.
Indiana reported 20 bomb incidents in 2015-2016.
Since 2011, there has been an increase in bomb incidents of 1,461%.
There were 206 school-based bomb incidents, an average of more than 10 threats per school day across the U.S. in 2016.
79% of schools respond to bomb incidents by evacuation.
53% of bomb threats are delivered by phone call.
In all of 2017, there were 44 shootings in elementary and secondary schools, resulting in 25 deaths and 60 injuries.
In 2018, there have been 28 shootings in elementary and secondary schools, resulting in 40 deaths and 66 injuries.
The average school shooting lasts 12.5 minutes.
The average police response time is 18 minutes.
School shootings that involved a homicide reduced student enrollment and depressed students' standardized test scores by nearly 5%.
Sources:
National Fire Protection Association (NFPA)
National Oceanic and Atmospheric Administration (NOAA) and U.S. Tornadoes
The Educator's School Safety Network
Gun Violence Archive, SchoolGuard and Everytown Research
It's your responsibility to protect the safety of everyone who enters your building.
If you haven't recently reviewed your test and inspection contracts and services, Schedule a FREE Survey & Quote of Your Systems TODAY!
A Fairchild Communication Systems, Inc. Service Representative will contact you to schedule a review of your current services, survey your systems, and provide a no-obligation estimate.