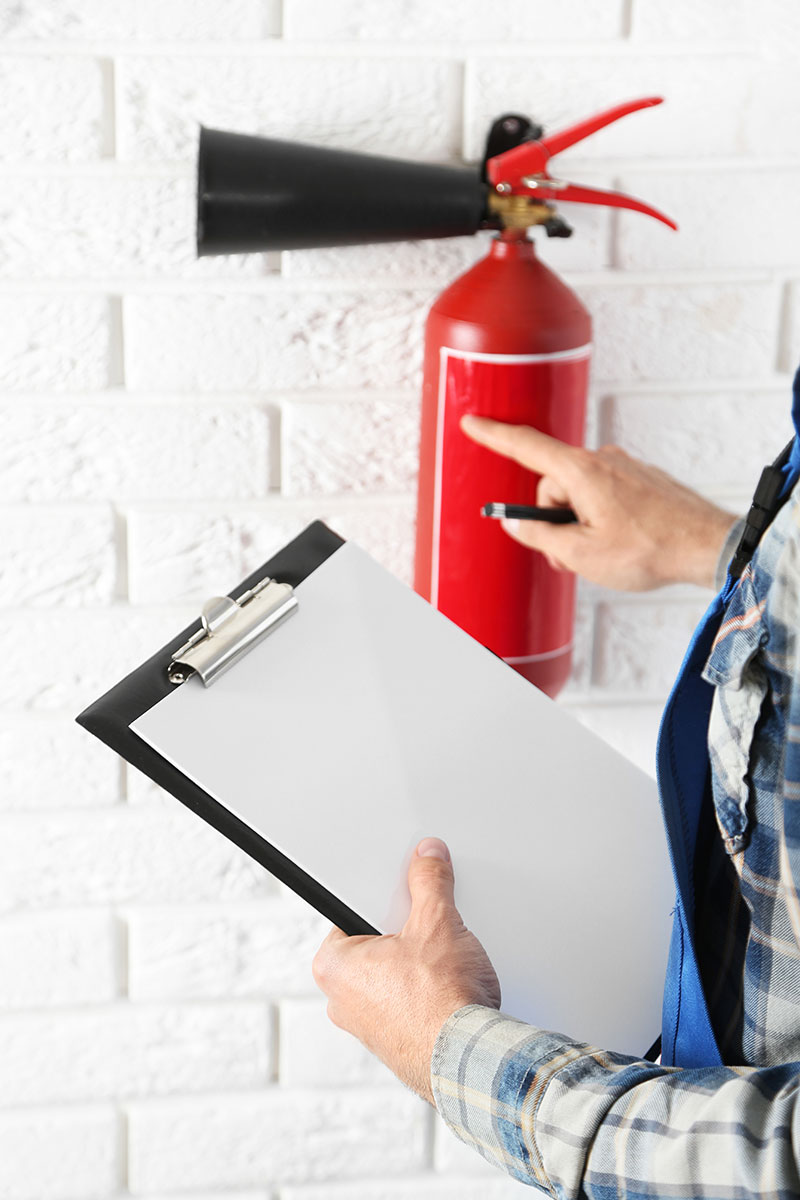 Protect and Safeguard What's Important To Your Business
Your Employees, Customers and Company Assets
First we listen. We listen to your goals and objectives in order to have a clear understanding of your Life Safety and Security needs. After a complete analysis, Fairchild Communication Systems, Inc. will partner with you to link your needs with our expertise and practical solutions, from design and engineering, to planning, installation and hands-on technical support.
A leader in Life Safety and Security Systems Integration, we see the bigger picture, allowing our highly-trained and experienced professionals to focus on your comprehensive needs when it comes to providing a safe and secure environment. Our main focus is developing a timely integrated system that fits your design, budget and most importantly, making sure you're fully connected and protected.
Whether your business is small or large, or if your needs are simple or complex, Fairchild Communication Systems, Inc. will provide you with direct access to our cutting-edge products and certified technicians, who are eager to deliver a broad range of comprehensive solutions. More importantly, we'll move your needs forward through cost-effective planning, designing, installation, implementation, service and maintenance for the following safety and security products and solutions that will protect your employees, your customers and your business assets.
Protect your people and property with our Life Safety and Security Solutions:
Fire Alarm
Video Surveillance
Intrusion Detection
Access Control
Mass Notification with emergency alert systems, digital signage
We provide the most up-to-date required state compliant test and inspections for:
Fire Alarm
Fire Sprinkler Systems
Emergency/Exit Lighting
Fire Extinguishers
Fire Suppression Systems
Let our Central Monitoring with a UL/FM approved provider deliver around-the-clock alarm-signal monitoring and reporting to help keep your people and property safe and secure.
Test and inspection maintenance plans also available for:
Paging & Mass Notification Systems
Audio/Visual Systems
School Intercom Systems
Video Security Systems
Nurse Call Systems
It's your responsibility to protect the safety of everyone who enters your building.
If you haven't recently reviewed your test and inspection contracts and services, Schedule a FREE Survey & Quote of Your Systems TODAY!
A Fairchild Communication Systems, Inc. Service Representative will contact you to schedule a review of your current services, survey your systems, and provide a no-obligation estimate.
How Can We Help Your Organization Drive Better Results?
Contact us for all your Life & Safety System Integration needs.