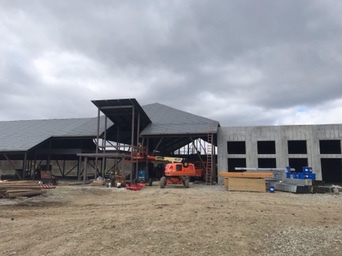 Fairchild Communication Systems, Inc. has been proudly working with the International School of Indiana (ISI) for over 10 years. When ISI decided to move out of its outdated space and build the Chen Family Lower School last spring, our engineers and estimating department worked with their Technology Director to design a solution.
ISI is recognized as an International Baccalaureate (IB) World School and offers full language immersion programs for all students through a dynamic framework that teaches other cultures and perspectives. Through ISI's promotion of the value of internationalism and their recruitment of top international professional talent, the school plays a vital role in Indiana's global business community.
And by implementing technology like the Nyquist 7000 intercom, along with other upgrades like access control and video surveillance solutions, ISI's educators can quickly and effectively manage campus communications to provide an industry-leading, safe and secure experience for faculty, staff and students.
To learn more about how Fairchild Communication Systems helped improve communication and security at ISI, watch this Locals Only segment on WISH-TV.