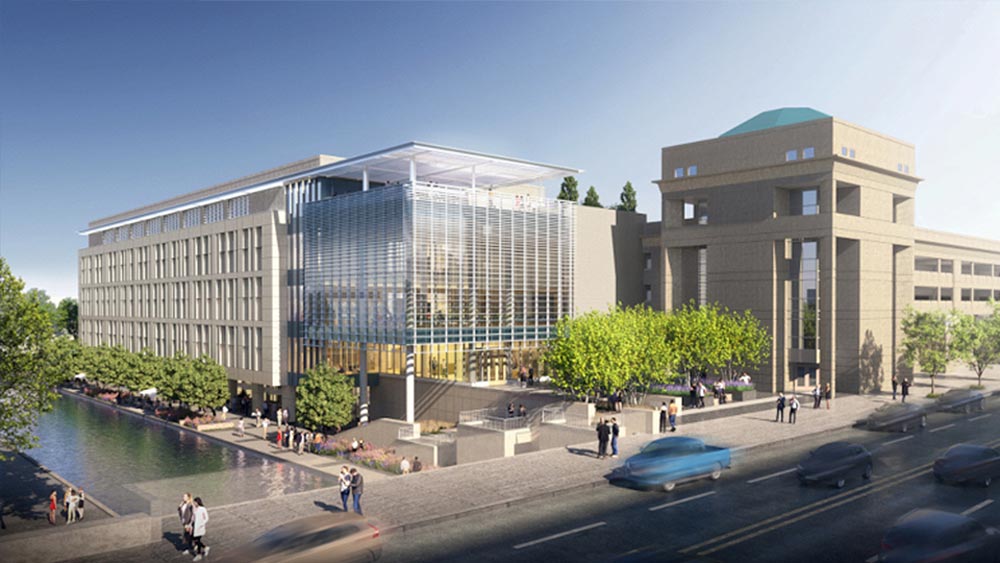 Fairchild Communication Systems is honored to announce that we have been chosen as a part of the project team for Indiana's new state archives building. This updated, state-of-the-art facility will be located on the canal in downtown Indianapolis and will provide better storage and maintenance options for all of Indiana's important documents and artifacts. Near the Indiana State Museum and the Indiana State Library, this project will add to the existing Government Center campus and will encourage continued research and discovery about the history of our state.
Fairchild will be installing over $600,000 worth of telecom, intercom, and life safety work in the new building and was chosen by longtime partner Miller-Eads Company. Chase Fairchild sold the project with estimating by Chris Kidd, Zach Fairchild, Peter Boehm, and Tim Martin. Their winning proposal took hard work, coordination, and expertise and we're proud to play a crucial role in helping this project come to life.
Ground broke at the site of the new building in August 2023 and the facility is expected to reach completion sometime in 2025.