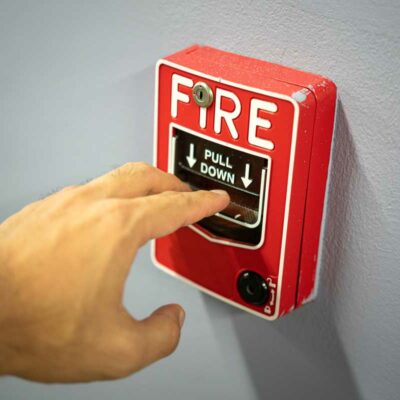 Earlier this summer, school leaders at Bedford Middle School approached Fairchild Communication Systems with a big challenge—their fire alarm system was failing. Because of its age and outdated equipment, a full replacement was required to meet safety standards and the project would need to be completed fast; there were only a handful of weeks before school was back in session!
Two of our professionals quickly created a proposal and our team got to work. In the mid-summer heat, our expert technicians crawled through attics and worked without air conditioning to ensure that the entire system was replaced within a few weeks. Their dedication and hard work finalized this project on-time and on-budget so that the students and staff at Bedford Middle School could return to the classroom safely.
North Lawrence Schools has been a long-time client of Fairchild Communication Services and in the early days of our company, they entrusted our team with providing intercoms, fire alarms, and communication systems. We're so thankful for their continued trust and support and are happy to be able to keep their buildings safe and compliant for years to come.
Fairchild Communication Services is proud to be a trusted technology systems installer for school corporations throughout Indiana.