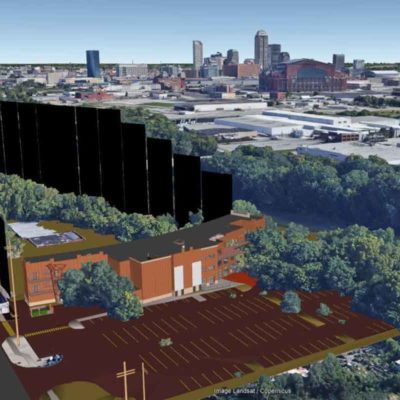 This project is un-fore-gettable! Indianapolis is home to a brand-new entertainment venue situated right along the White River.
Back 9 Golf & Entertainment is a massive, 58,500 square-foot venue featuring a three-story golf range, 75 climate-controlled golf bays, live music, a beer garden, a restaurant and a bar. Back 9's multi-use music pavilion accommodates up to 350 people and hosts weekly live performances, including an impressive list of local Indianapolis performers.
Back 9 Golf & Entertainment entrusted Fairchild Communication Systems, Inc. to secure the entire facility with a fully integrated fire detection system.
With an entertainment venue the size of Back 9, ensuring the safety of the hundreds of people throughout the space is incredibly important. The fire detection system the Fairchild team installed will allow safe evacuation from the building in the event of an emergency.
Stay tuned for more information on tee-rific events that will be held at Back 9 Golf & Entertainment!