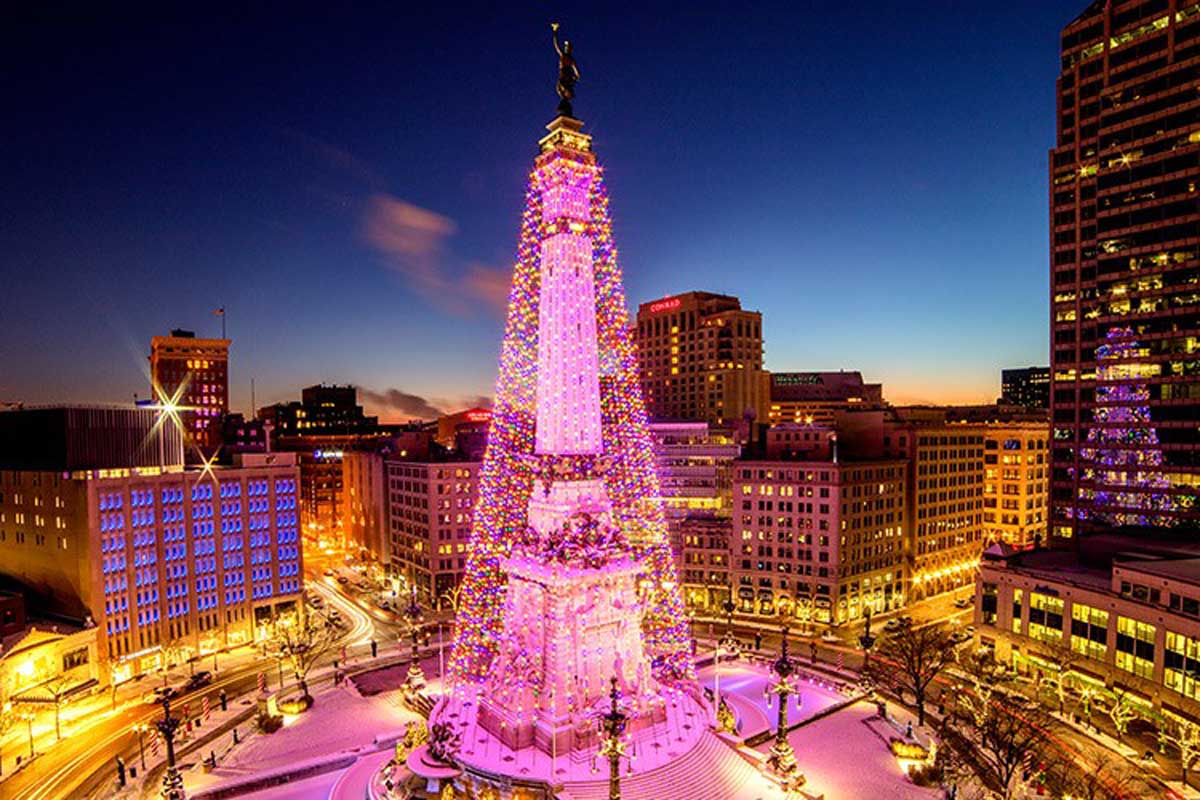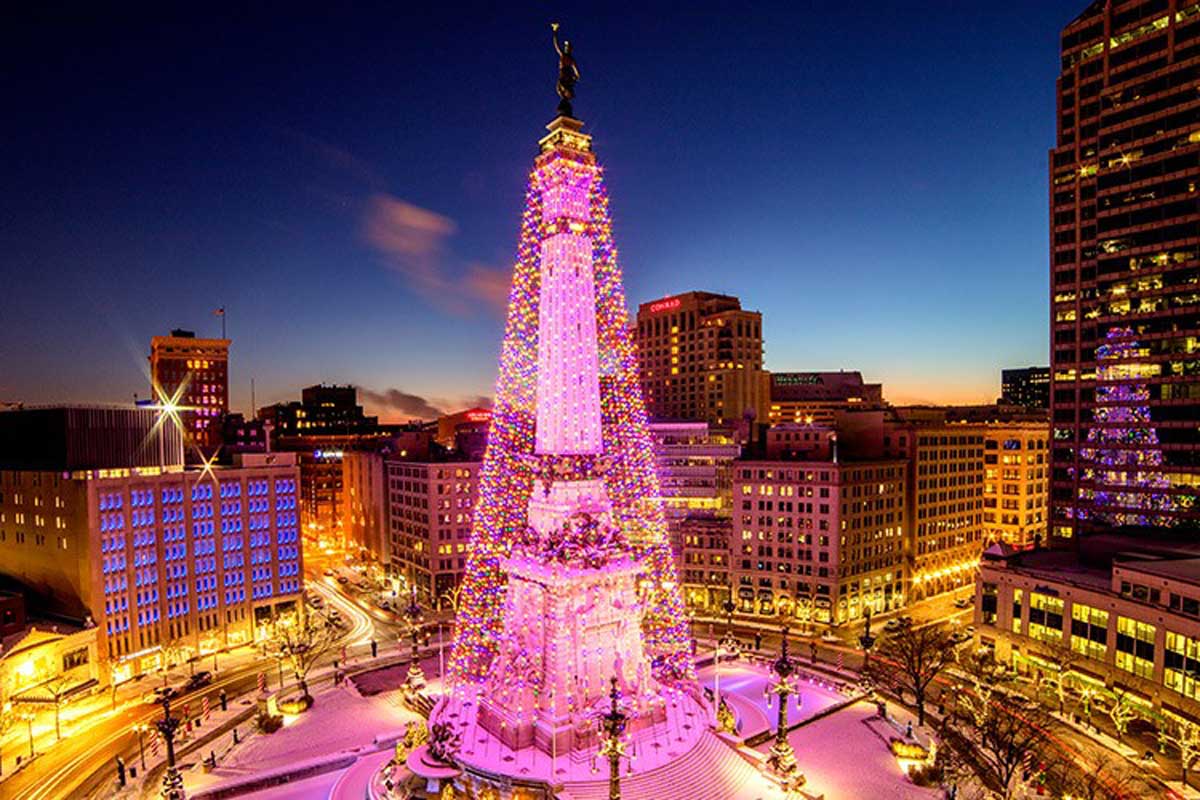 For the first time since 2019, the Indianapolis Circle of Lights official lighting ceremony happened as a live event open to the public on Nov. 26, 2022. This is one of the most anticipated holiday season ceremonies for residents of Indianapolis and beyond thanks to the Indiana Brotherhood of Electrical Works (IBEW) Local 481.
Every year since 1982, over 200 members of the IBEW 481 have strung lights on the Soldiers and Sailors Monument in the heart of Circle City. This massive structure is 284 feet, 6 inches tall — only 15 feet shorter than the Statue of Liberty.
IBEW Local 481 strings 52 garland strands, a total of 4,784 colored lights, from the top of the monument to its base. Each bulb color represents a different U.S. Military branch: green for Army, clear for Air Force, blue for Navy, yellow for Coast Guard and red for Marines.
Fairchild Communication Systems, Inc. is proud to have employees who are active members of the IBEW Local 481 and aren't scared of heights! They had their hands full working at both the top of Soldiers and Sailors Monument and on the ground to ensure the holidays are merry and bright for everyone passing through Monument Circle. 
There's nothing we love more than serving facilities and organizations throughout Indiana in any way we can to support their missions and goals — including stringing Christmas lights!