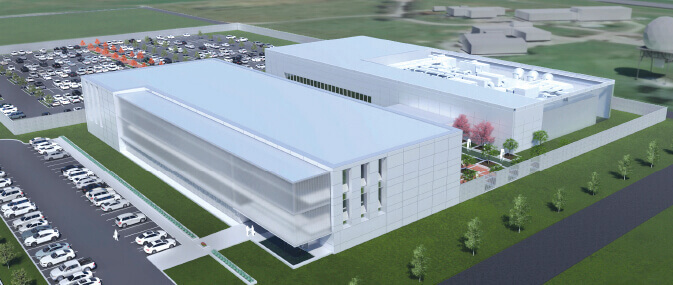 Through a combination of generous corporate donations and a substantial military contract, Purdue University is building the world's first 65,000 square-foot Hypersonics and Applied Research Facility (HARF). The new facility is part of Purdue's ongoing commitment to national security research and will facilitate the exploration of the most advanced types of hypersonic research.
Fairchild Communications Systems, Inc. will install 270 Cat6A and 214 fiber station cables throughout the building, a fiber backbone to join the building to the rest of the campus infrastructure, install sound masking, and audio/visual cabling throughout the facility.
According to a press release from the university, Purdue's investments into hypersonics is helping position the university as a compelling partner for national defense projects from industry and government. HARF will house two cutting-edge wind tunnels that emulate scenarios like spacecraft re-entry or missile flight through the atmosphere.
Fairchild's work on the project will provide Purdue University with the cable infrastructure necessary for advancing national security technology. Our crew will be working on-site this fall, with the building scheduled to be completed in March 2023.