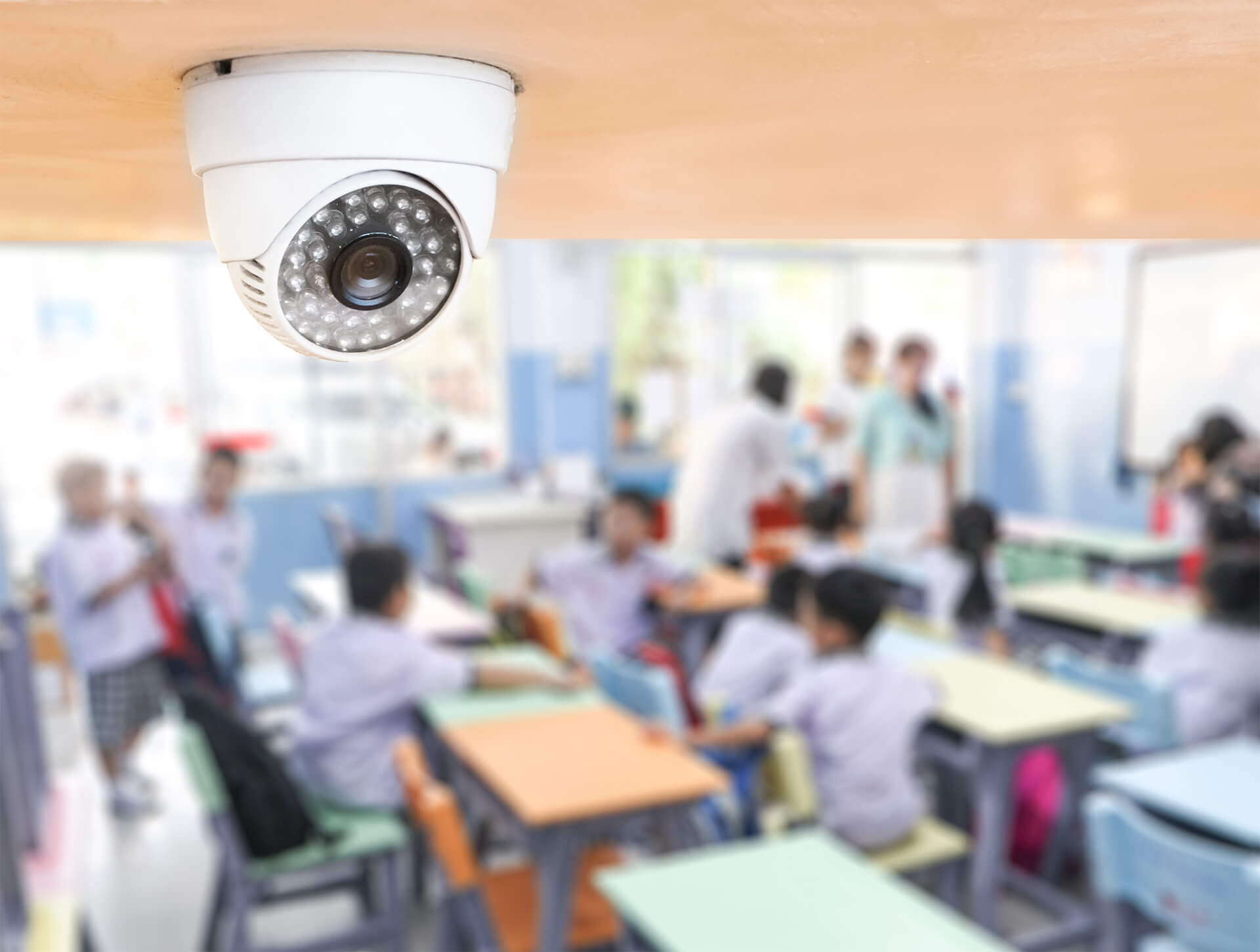 Improving the education experience through technology
The uses of technology in our world today are endless, widespread and constantly evolving. Within the education setting, high-tech developments are creating a range of influences on students' learning, impacting how teachers teach and how schools keep students, staff and visitors safe.
Strengthening safety and security
Before students even make it into their classrooms, the vast majority of school campuses are relying on state-of-the-art surveillance technology in order to reassure parents their children are protected and help staff feel secure.
Keeping students safe is a school's top priority. Through access control and intrusion detection systems in addition to video surveillance of building exteriors, entranceways, hallways and other communal spaces, administrators can quickly enact a campus lockdown or track any threats, troublemakers or trespassers looking to be somewhere they shouldn't.
While parents, teachers and school security administration experts continue to debate the merits of surveillance systems inside individual classrooms, most agree on their effectiveness and necessity in more open, communal and accessible settings.
Tech as a teaching tool
Schools across the country have rapidly and almost universally adopted the use of tablets and laptops to have their students engaging with and learning from technology at a young age. To be prepared for the world they'll encounter upon graduation, digital literacy isn't an option — it's a necessary life skill.
These "edtech" devices give students access to exciting tools and software for project presentations, as well as the endless research and deeper learning possibilities provided by the internet.
From hardware including Smart Boards and 3D printers, software such as e-textbooks, apps and learning-focused games and digital video libraries to complement lessons on all subjects, there are countless resources available to educators for enhancing their teaching and making students' learning more fun, engaging and effective.
And while they present a learning curve, teachers are expressing positive attitudes toward these products' presence in the classroom.
In its annual Teaching with Technology Survey last year, education technology magazine THE Journal saw three-quarters of teachers indicate tech has had an extremely positive or mostly positive impact on education. About 77% of respondents said technology was making their jobs easier, nearly 83% viewed tech as positively affecting their ability to teach and almost 84% saw technology affecting their students' learning for the better.
Enhancing student-teacher relationships
No matter how effective it becomes, technology is not meant to replace the teacher. It can be a great tool, but it is just that — one tool in an educator's arsenal, with the teacher-student relationship still playing a paramount role for a successful learning environment.
Technology offers ways to help teachers strengthen that relationship with students. A learning management system can establish an online central "hub" for teachers to pin important announcements and distribute lesson materials orrecordings of lectures — especially helpful for when students are absent or want to easily access information from home.
Engaging technology tools help teachers connect and receive feedback from every student, including ones who are too shy to regularly raise their hand or ask for additional help. Using quick online polls or simple "clicker" questions drive class-wide participation and can give you an instantaneous look at how students are picking up on new concepts.
New technology tools for schools and classrooms are constantly evolving, becoming more capable and offering educators state-of-the-art teaching options and safety measures. Adopting and learning how to effectively use these technologies can be a time-consuming, potentially frustrating process, but a flexible learning environment that welcomes new ideas and a collaborative approach is one that will best enhance the education experience for all involved.
For the seamless integration of K-12 and higher education communications, audiovisual and safety systems, Fairchild Communication Systems, Inc. is passionate about providing dependable and cost-effective technology solutions to schools across Greater Indianapolis and Fort Wayne.
From initial design and installation through ongoing service and support, our highly qualified team can deliver the right technologies for a safe, secure and effective education environment. Contact our experts or schedule a free survey of your existing systems today.