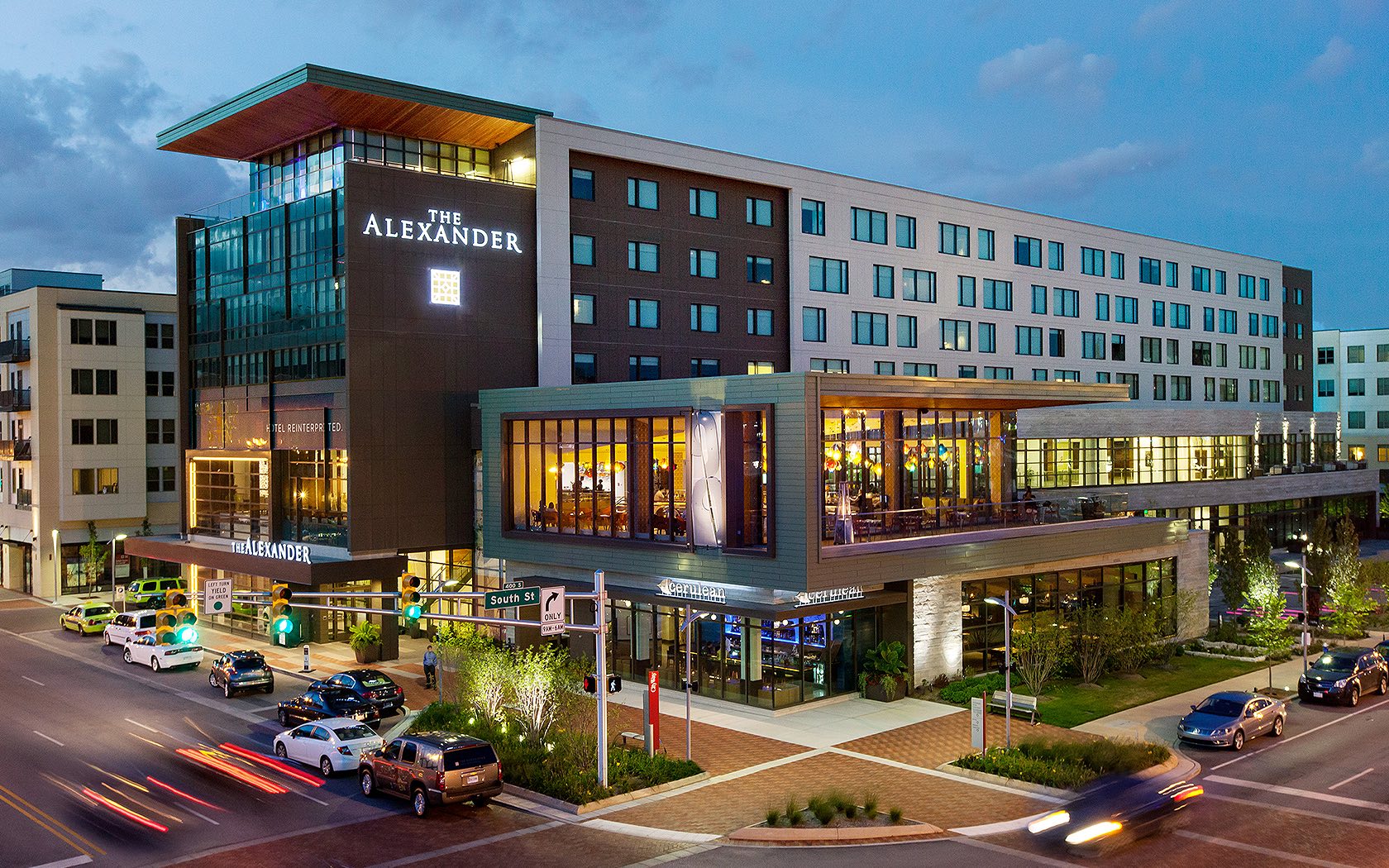 Property of The Alexander Hotel
Advancements in technology have revolutionized the hospitality industry, empowering hotels to offer guests room entry via keycard or smartphone app, mobile checkout capabilities, easy "tap to pay" features, wireless comfort enhancements and more.
But frequent travelers know all too well one of the biggest technology headaches faced in most hotels is the lack of a reliable and strong cell phone signal — the dreaded "dead zone."
Cell signal amplification using a distributed antenna system (DAS) was the mission of one recent Fairchild Communication Systems, Inc. project at The Alexander Hotel in downtown Indianapolis. Plagued by the building's many interior walls filled and signal-blocking conductive materials, plus its densely populated location, cell coverage wasn't always reliable across certain areas of the upscale hotel.
Fairchild utilized cell lift signal boosters manufactured by SureCall. Their products are designed to work with all the major US wireless carriers and conveniently boost cell service in buildings up to 500,000 square feet, improving voice, text and 4G LTE data signals throughout a facility.
For The Alexander Hotel, the signal boost was about more than just convenience for guests — it's a matter of personal safety for employees working in remote parts of the building or during overnight shifts without a way to be reached or call for help if needed.
Even in areas that generally have good cell coverage, "dead zones" or spots with weak and unreliable signal can happen, often in places Wi-Fi also won't reach well such as basements or storage areas. In addition to eliminating dropped calls and improving reception, SureCall boosters help extend devices' battery lives as they aren't having to constantly search for a signal.
While Fairchild can help improve cell signals up to 10 times stronger than most phones alone by installing SureCall boosters, they operate below thresholds for requiring registration with the FCC or national wireless carriers, making them a convenient solution for facilities like The Alexander Hotel.
Are "dead zones" plaguing your home, office or commercial building? Do visitors find themselves wanting to leave in order to make an important call? Fairchild Communication Systems can help.
Contact us and let our team implement the solutions you need to keep you connected.