Fairchild Communication Systems, Inc. was selected by Industrial Electric for the installation of over 700 data cables at the new, impressive Damien Center in Indianapolis. The Damien Center, located at East Washington St. and Oriental Avenue, is a vital organization that supports individuals living with AIDS. The new facility will feature an expanded Damien Cares clinic, dental and vision services, a lab, and an expanded food pantry and pharmacy. Fairchild's technology installation is playing a crucial role in the delivery of services to clients. The systems are designed for staff members to deliver on the center's mission.
With our expertise in technology systems, Fairchild is helping to ensure the Damien Center is equipped with seamless communication and safety measures.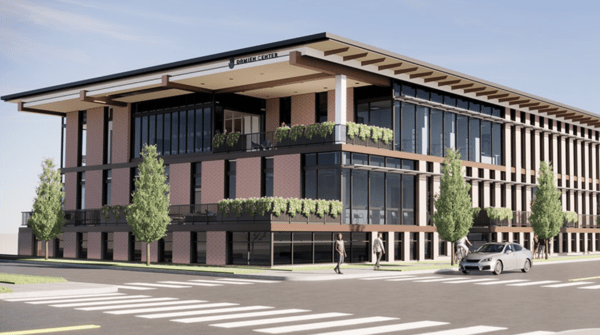 The installation of fiber-optic infrastructure and over 700 data cables will provide the necessary infrastructure for efficient data transfer, communication, and emergency response. As a leading provider of technology systems for businesses across Indiana, we remain committed to delivering top-quality solutions that align with founder Chuck Fairchild's principles of treating people with respect and trust that positive outcomes will follow.
We are proud to be part of Damien Center's mission and of our technology solutions which will enhance communication and safety for their staff and clients.