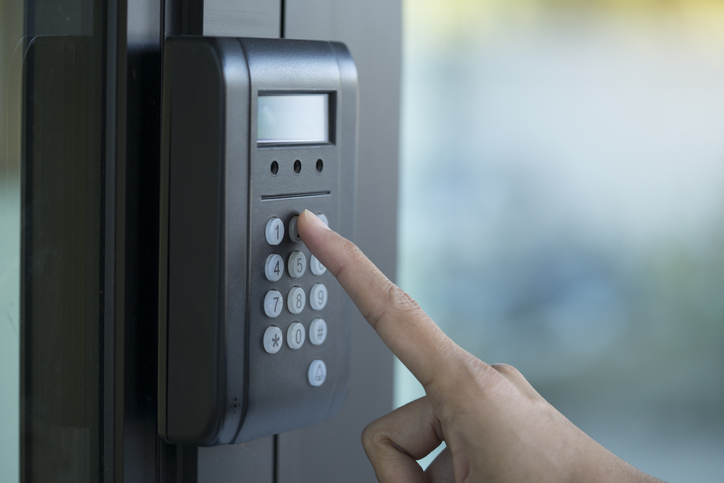 According to FBI crime statistics, there's a burglary in the United States as frequent as every 12 seconds, leading to $3.4 billion in property and personal loss annually.
A commercial electronic security system is your business' best defense against crime and can even reduce insurance costs. With features including video surveillance monitoring, access control and wireless integration for instant alerts and notification, companies can keep their employees and property safe and secure.
Security cameras
FBI statistics say 60% of commercial burglary attempts occur after business hours when employees aren't on-site, but a state-of-the-art video surveillance system never takes time off. The latest generations of high-definition cameras provide business owners and law enforcement with crystal-clear images of unwanted intruders. "The camera doesn't lie" isn't just police jargon — admissible video evidence stands up in court and helps deliver justice.
Recording can occur continuously or on a preset schedule, triggered by motion detectors and other conditions, with footage saved to either an on-site hard drive or cloud-based storage. Across an internet or cellular connection, video surveillance systems can wirelessly transmit and alert users on integrated computers or mobile devices such as smartphones and tablets.
Simply having a security camera system installed at your facility has been proven to reduce risk, with statistics showing that properties without surveillance are more than twice as likely to be the victim of theft or vandalism. Visible cameras or signs notifying visitors of a security system's presence portray strength and are often enough to deter criminals from attempting an intrusion in the first place.
Access Control
A commercial access control system does more than just track employee and visitor traffic through your facility — it protects sensitive data, trade secrets and other important assets of your business from unnecessary exposure. These systems can allow access to secure areas through the use of employer-issued key cards, PIN codes or even biometric scanners, depending on the level of security needed.
Your staff can operate with the peace of mind that unwanted guests won't have unfettered access to their workplace, while you can monitor the comings and goings on your premises around the clock.
State-of-the-art access control features include the ability to program different levels of access based on individual employees' security clearance and status, with settings that can quickly and easily be changed at a moment's notice if the need arises. Custom schedules for certain areas can also be established, further limiting access afterhours, overnight, on weekends or any time desired.
And while no employer wants to have to worry about internal theft from employee —, and no system can completely prevent theft — access control can significantly prohibit any nefarious efforts by rogue employees. Time theft can also be curbed as the system can track an individual's arrival and departure for the day.
Emergency detection and alarms
Effective commercial security systems don't just protect against unwanted intruders, but also natural disasters such as fire, carbon monoxide and more. The latest generations of fire and smoke detectors have state-of-the-art "smart" features and wirelessly integrate with larger security systems and mobile devices to send life-saving mass notifications and alert you if something is wrong at your facility.
Integration, monitoring and administration
The greatest commercial security system in the world can't effectively do its job if it isn't simple to use and easy for business owners or managers to operate.
That's where the Fairchild Communication Systems, Inc. difference makes itself felt. Our commercial security experts take the time to understand the core needs of your organization, then get to work creating a customized solution that will keep you safe and secure through an ever-changing business environment. Our full-service installations and integration deliver exactly what you need to deter crime and other dangers on your property.
We take pride in our ability to help organizations tailor the best commercial security systems for their needs — across any industry and addressing any unique challenges you face. If you have any questions about the commercial security solutions available to keep your employees and business safe, reach out to our team today.