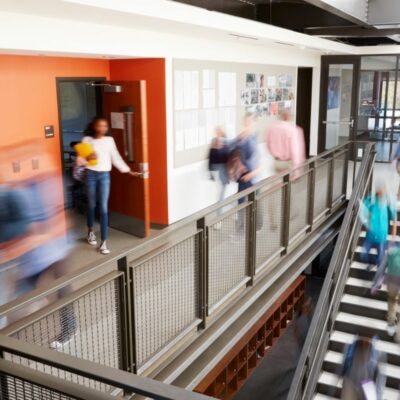 At Fairchild Communication Systems, Inc., we have always made it our mission to provide students and educators with innovative and user-friendly systems that improve safety and efficiency. Complete school safety plans are multi-faceted, requiring both technology tools and personnel and student protocols to operate in a coordinated effort. One of the best tools we've found is published by the Partner Alliance for Safer Schools (PASS). Fairchild representatives use the PASS Safety and Security Guidelines document to structure conversations with our school clients. 
PASS provides various organizations and companies with comprehensive information on security best practices that have been extensively vetted by experts in the public safety and education industries. PASS's Guidelines are based on a tiered approach that better enhances and secures school environments. 
Through our proposed security plans, we can give recommendations on video surveillance, access control, mass notification and duress alerts that are key parts of an overall safety plan. These guidelines also allow us to propose solutions that PASS would rate on a level from basic to optimum. Our proposed plans can easily be implemented and adjusted to fit any kind of educational organization in need of better safety and security systems so we can continue to do our part to improve the educational experience for K-12 and higher institutions in the Indianapolis, Fort Wayne and Michiana areas.