An IP-based intercom system for schools is a unified, effective way to provide real-time voice and video communication that reaches every inch of your building, campus and even district. Student, faculty and staff safety is always the top priority at any educational building, which is why school intercom systems in your Indiana school are a necessity.
The presence of a school intercom system that can integrate with other security systems is an effective way to keep everyone in your building informed and safe and allows you to respond quickly to emergency situations.
At Fairchild Communications, Inc., we always provide our customers with state-of-the-art emergency communications solutions. The products we use are more than just intercoms, paging systems or bell schedulers — they are accessible anywhere, allow for custom scheduling of alerts and custom map graphics, easily integrate with security systems to deploy emergency notifications, and include failure prevention technology during high-risk events like lockdowns.
Intercoms are powerful systems managed by a desktop interface that can reach any individual room or groups of rooms in a zone. Anyone who uses the system can call the base station, making it a simple, two-way communication tool that can be upgraded by adding other technological features like PA speakers, clocks and LED message boards. Not only is this communication easy, but it is also fast, which is imperative when safety issues arise.
With an IP based system, you can:
We understand the challenges that come with communication in educational settings, and we are committed to providing cost effective solutions for school administrators and technology specialists to solve those problems. Whether your school intercom and bell systems are outdated or you need new ones altogether, our team can help you choose the best system for your needs and install it quickly so there's minimal disruption to the learning environment of your students, faculty and staff.
School intercom communication systems in action
Fairchild Communications, Inc. has two decades of experience completing work in educational settings and the portfolio to prove it. Check out some of our case studies to see how an intercom system can be integrated into your building.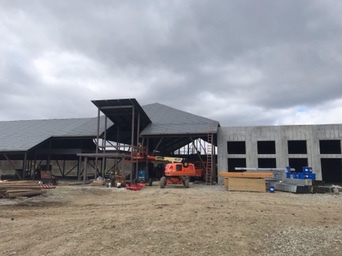 We installed a Nyquist 7000 intercom system in the International School of Indiana to ensure they'd have effective communication in their new building.
We helped Cumberland Elementary School install a new Bogen Intercom System in their building to ensure everyone inside stays well-informed and safe.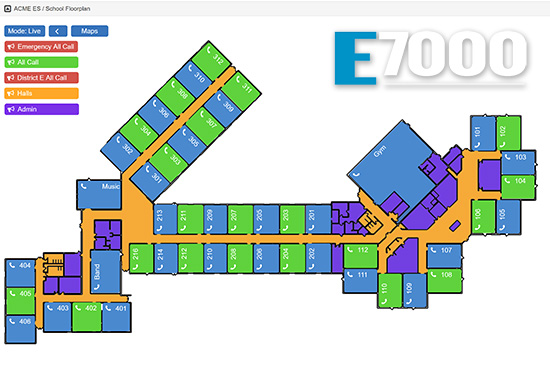 We explore Bogen Communications, Inc.'s E7000 intercom system and how its features can upgrade communication at any educational level.