Fairchild Communication Systems, Inc. is all about integration, bringing people and technology together to get the job done — whatever that job may be.
When it comes to our industry-leading video cameras and surveillance systems, most often that job includes keeping a watchful eye on public places, commercial buildings, healthcare facilities, education campuses, houses of worship and more to keep people and businesses protected from harm.
But our state-of-the-art solutions can do more than provide valuable security after hours — in some instances, they're an important part of the workday and help keep businesses operating productively and on-schedule.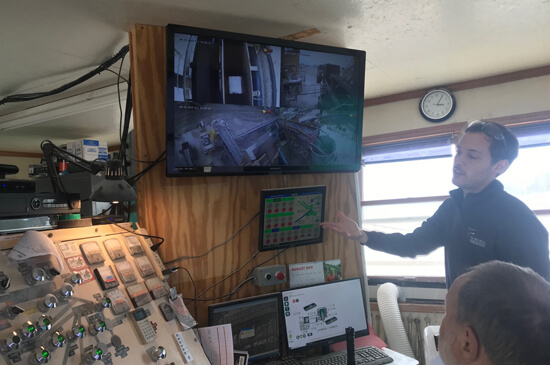 Such was the case at one of our more recent and unique installations. Irving Materials, Inc. services Indiana with products and aggregates including crushed stone, sand, gravel, winter ice melters and more from its Indianapolis-area quarry. As a technology integration specialist, Fairchild Communication Systems, Inc. was brought in to help the quarry keep its processing machines active.
Wireless point-to-point data bridges transmit video images across the property so total operations can be viewed from one central control tower. High-quality video is needed so operators can see what's happening with their equipment and can act quickly if a machine is jammed, overflowing or not working properly.
With their new video system installed, the Irving Materials, Inc. team can avoid or minimize costly machine shutdowns and keep their quarry up and running. And if ever any issues arise with their cameras, video feeds or control software, they know they can count on the Fairchild Communication Systems, Inc. team for any service, repairs or upgrades needed down the line.
Does your business have a unique need for video surveillance or any other innovative and integrated audiovisual or communications technology?
Fairchild Communication Systems, Inc. works with the industry's best systems and products and can tailor a solution built around exactly what your facility requires. Let us know your needs today and we'd be happy to provide a free survey and no-obligation consultation on your site. We look forward to helping keep your business flowing effectively.