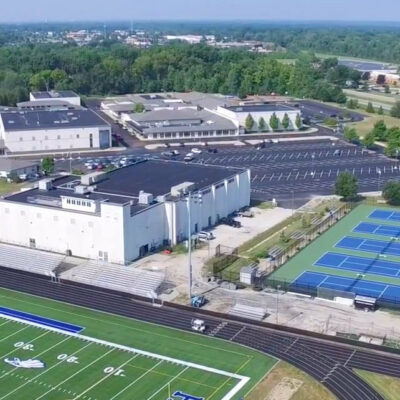 When students, faculty, staff and visitors walk into Heritage Christian in Indianapolis, IN, they will be protected and informed with state-of-the-art fire alarm and intercom systems.
Fairchild Communication Systems, Inc. is proud to have a trusted partnership with Heritage Christian Schools and helped solve several gymnasium audio/visual issues over the years.  When it came time for a full campus intercom upgrade and a large fire alarm upgrade, we were at the top of their list to call.
After careful planning and surveying, our project managers, sales engineers and technicians successfully installed, programmed and set up two separate intercom systems that are zoned together and also combined several different fire alarm panels throughout the campus into a better connected and more manageable environment.
This project truly was a team effort and a great example of Chuck Fairchild's guiding principle, "Treat people right and work hard, and good things will happen." A few smaller service calls and projects helped us build a positive working relationship that opened the door for this opportunity. Fairchild Communication Systems, Inc. is proud to be a trusted technology systems installer for school corporations throughout Indiana and support Heritage Christian's communication and safety improvements.